Dental Implants
There is no reason to have gaps in your smile or live with loose or uncomfortable dentures. Our Implant team at The Park Clinic are able to restore your smile, give you more confidence and the ability to eat more easily.
With more than 6000 implants placed over the last 20 years, we have the knowledge and experience to restore even the most complex cases and find a solution to almost any situation. Dental Implants made out of titanium or a titanium alloy, considered one of the most biocompatible materials, replace missing tooth roots and are placed in the jawbone, like the roots they are replacing. Implants look and feel like your own teeth and can be used to replace a single tooth, groups of teeth or a whole set of teeth. They can also be used to anchor and stabilise dentures.
Quality of Life
For many of our Park Clinic patients this can be a life changing experience and many people tell us that implant treatment can significantly improve the quality of their life for the better. Moreover fixed teeth and a beautiful smile can restore self-confidence, self esteem and make significant improvements to your oral and general health.
How implants work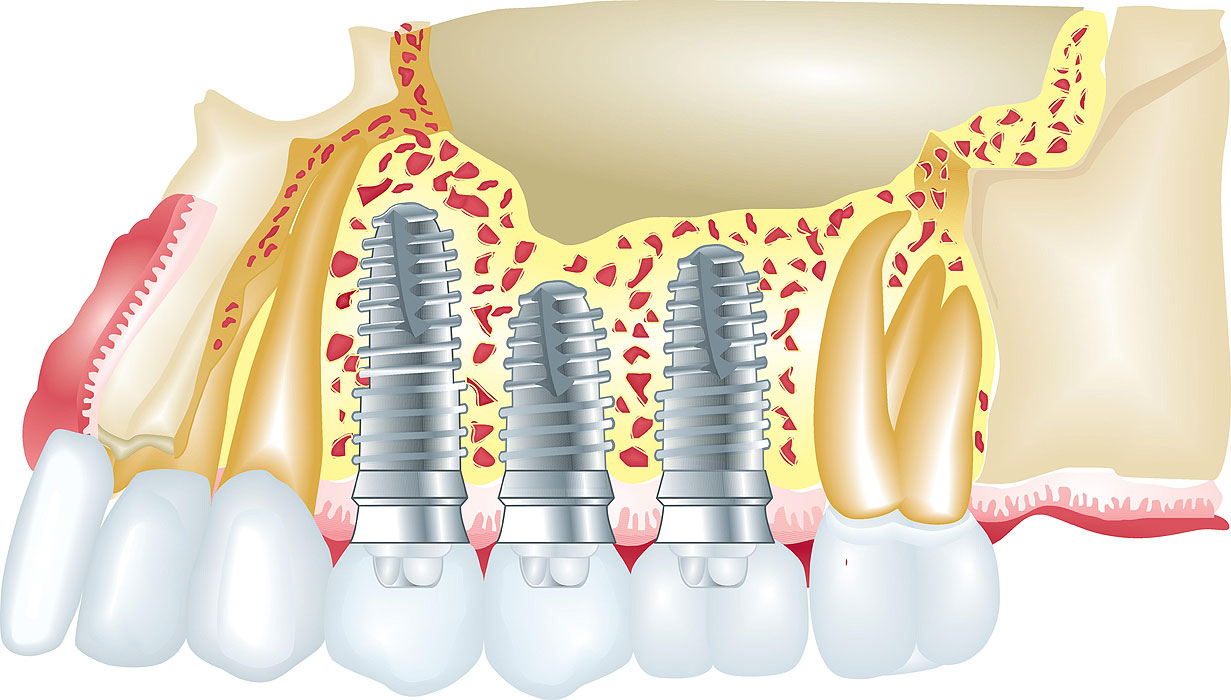 Advances in dental imaging and technology have seen this field expand to offer solutions for almost all patients so here at The Park Clinic we have our own CT scanner. With the exception of certain medical conditions, implant treatment is almost always possible. Looked after properly with regular professional care, implants should last a lifetime.
All on Four / Same Day Teeth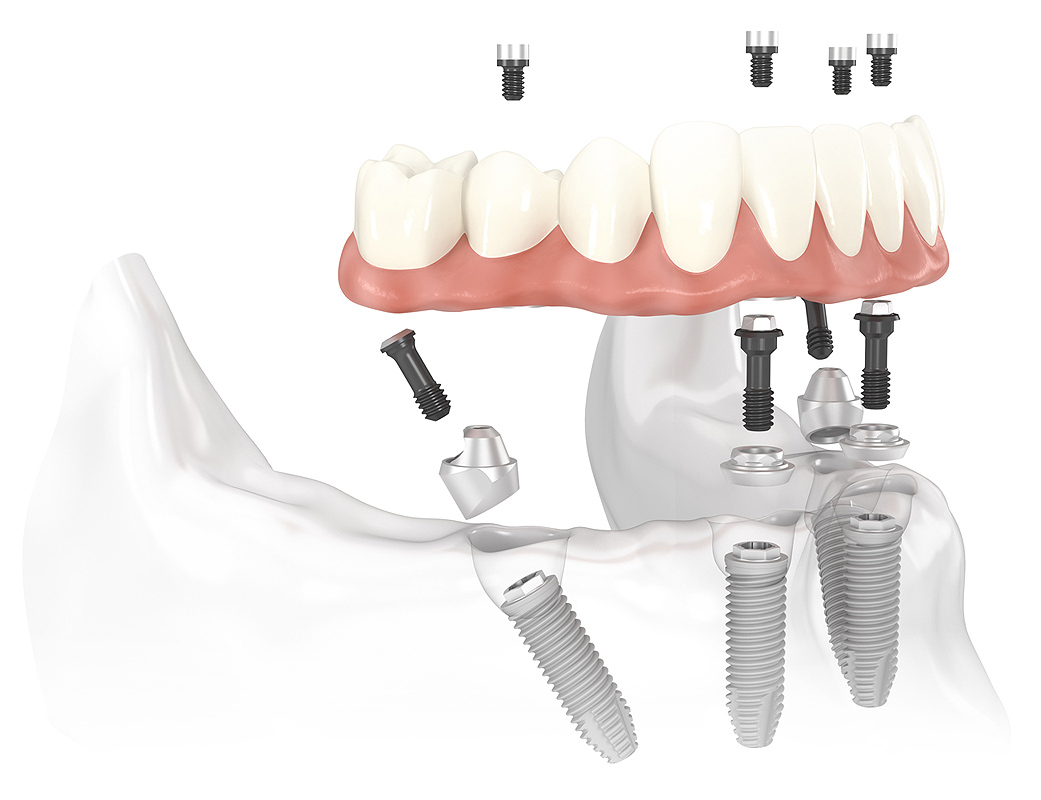 Of all the advances in Implant Dentistry over the last 20 years, the ability to give a patient with very compromised teeth or no teeth, a beautiful smile in a day, is without doubt the most life changing and professionally rewarding. After meticulous planning, teeth are removed and implants are placed. Laboratory technicians here at the practice then create an acrylic bridge that is secured with screws onto the implants on the same day. After 4 months, the final bridge with a strong titanium framework is made.